2021 has been such a crazy year! From getting the Covid vaccine, advancing my career with a new job at PayPal, being awarded the Golden Hoodie, and attending Dreamforce again, this has been a wild year. When I reflected back at this year, I could not believe everything I got to help out with or that I would get to showcase my technical chops in a reality show. A reality show? Yes, that happened and it's focused all around Salesforce. Hopefully, you'll get to see that in late 2021/early 2022.
Anyways, what better way to recap some highlights from my year than to blog about it on the blog I'm ever so active on *sarcasm*.
Golden Hoodie & World Tour Austin, TX
Back in May, I received the ever so fabulous gold lamé Trailblazer hoodie, also known as the Golden Hoodie award, and formerly known as the Awesome Admin award. This moment was such a shock for me and I am so thankful and privileged to receive such an honor from Salesforce.
I think this is the most common Golden hoodie question recipients get asked, "How did you get the Golden Hoodie?". Honestly, I wasn't trying to get anything and was just going about my life, so it was as much of a shock to me as it was others.
Mark Tossell answered it best in his blog, Demystifying the Fabled Golden Hoodie,
You don't set out to win Goldie. That is, Goldie recipients have been given this honor as they sought to innovate and inspire, not because they wanted a coveted piece of swag.

Mark Tossell, GOLDEN HOODIE RECIPIENT
Becky goes a step further in her recent blog, Shine On, Trailblazers: 6 Things To Know About the Golden Hoodie Tradition,
The best thing you can do is focus on doing well and doing good. Commit to continual learning. Speak up and step up in the Trailblazer Community and beyond.

Becky de Loryn, Sr Director, Trailblazer Marketing @ Salesforce
I highly recommend giving both of these blogs a read if you have a moment.
Data Dreamin
Last year, DataDreamin was a day long event filled with technical experts all vying for your attention to share their TableauCRM knowledge. I was a moderator last year helping out across 11 different sessions, and what a wild ride that was. You can check out all of the sessions from last year on this playlist here. This year, I joined the organization committee and had the opportunity to work with some great friends for this focused TableauCRM conference. In 2021, we shifted from a full day conference, to smaller bite-sized servings. We had 5 iterations, or servings, of the #CupOfData in 2021.
At the last serving, I had the privilege of introducing our latest guest speaker, a User Design Principal from the TableauCRM team, Elena Migunova! This was our most popular serving yet, with over 100 concurrent attendees chiming in to learn about user experience design. You won't hear me say in the video how much I love the circle example Elena presents to showcase bad vs good design, I was too embedded listening.
You should check out that most recent video here for yourself, you won't regret it:
Needless to say, this was such a fun learning experience! I got to be constantly involved on reviewing what works and what doesn't work for a social media handle, as well as, engaging community members to come back for the next servings.
Data Tribe Slack
Another item that came out of Data Dreamin was the DataTribe slack. For those oldies of the TableauCRM/Einstein Analytics/Wave Analytics community, you may know the history around this slack. For everyone else, let me tell you the backstory of this DataTribe Slack!
Salesforce acquired a startup known as Edgespring in 2013.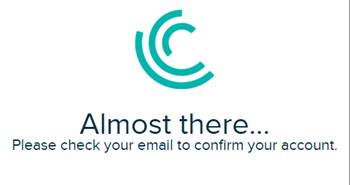 In 2014, Salesforce launched Wave Analytics! Around 2016 is when I first got started with Wave Analytics in a startup that I used to work at. Fun fact: you can still dig up some of the Wave branding today if you try hard enough.
Ok, ok, history lesson aside, what does this all have to do with the Slack? Well Pete Lyons (Yes, that Pete of Let's Play SFDC youtube channel) would often start late-night group phone call with a few folks that new Einstein Analytics, and we would collaborate on various issues. With the community being so small, this was a good way to solve issues for a hot minute.
This is how I got to meet so many awesome people, such as Sayantani Mitra, Jennifer Shier, and Pete Lyons. I recollect talking about Polymorphic lookups on one such call. The time differences for a live phone call was not cutting it, so we wanted something more asynchronous. To solve this, what better way to collaborate than to start a Twitter chat!
Little did we know that Twitter chats have a hard limit of 50 people, and the DataTribe community was growing fast… so then we needed a new way to collaborate with more folks. Is this where the Slack comes in? Nope! We all moved on over to Quip!
Next we ran into a new issue felt by some, where the Quip wasn't exactly everyone's #CupOfData. Jodi Wagner, (fellow organizer of Data Dreamin 2021), quickly created the Slack for the upcoming #DataDreamin conference in 2020, well before the Slack acquisition, as an effective way to asynchronously message. It went to sleep for a little bit while the organizers determined how it fits in for 2021.

Ultimately we decided to adopt it for the rest of #CupOfData and the #DataTribe. After every serving, I would invite everyone in mass, and as of Nov 23, we hit 1,000 slack channels members! I've loved being able to help grow this channel to it's first 1,000 members. Recap: From phone calls, to Twitter, then Quip, and full cycle ending up in the amazing Slack software, the DataTribe has found their home.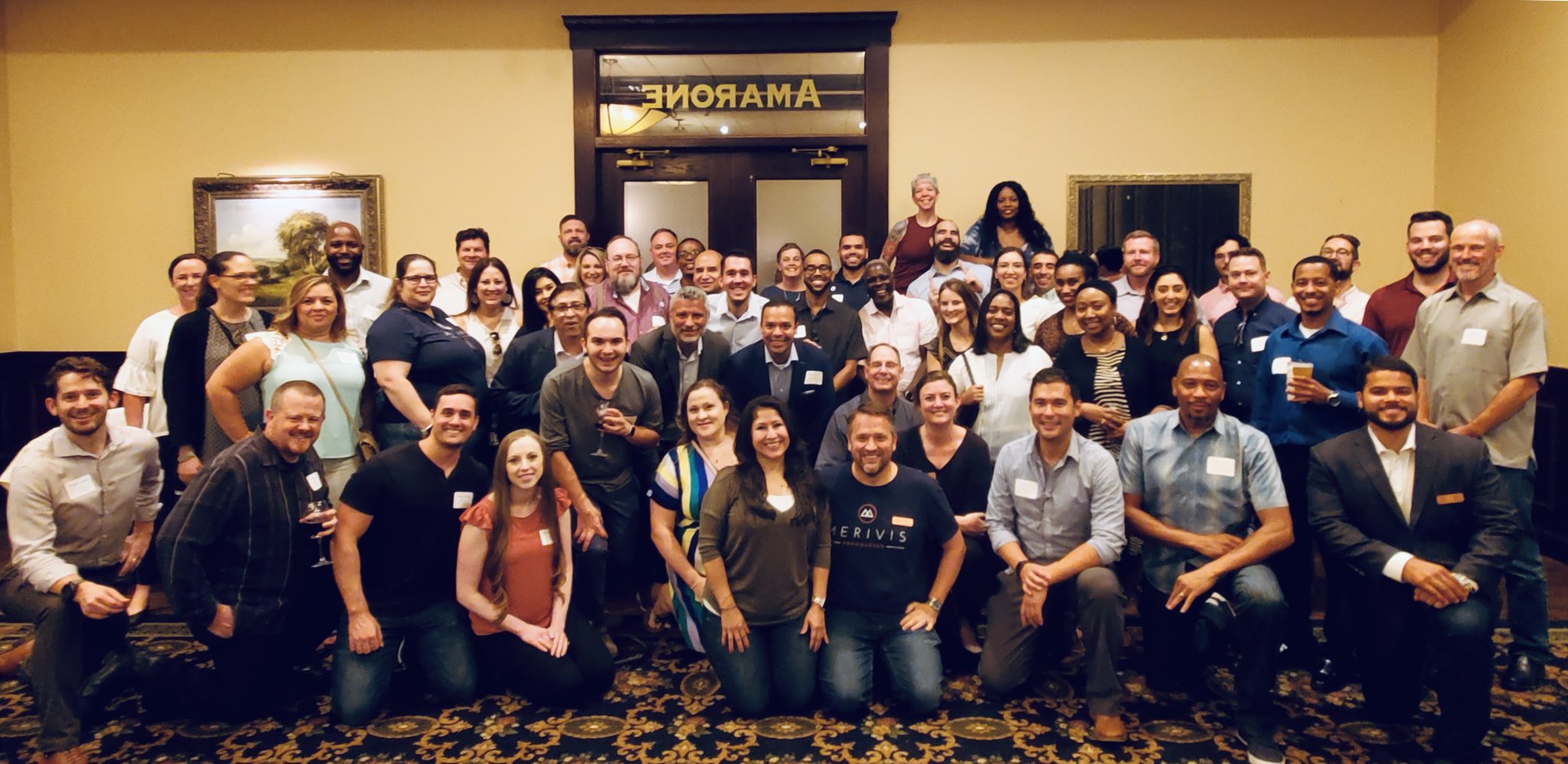 Can you believe it has been over two years since this picture? This was at the Maggianos in Austin, TX after the intensive week for one of the Merivis cohorts. I can't wait to be able to get back in person to help out where possible. For those that aren't familiar, Merivis is a 501c3 nonprofit focused on helping Vets and Milispouses land their next job in the cloud ecosystem, primarily Salesforce. Recently, the past few years (this is so wild saying years, i'm lowkey getting old), I have been a volunteer, coach, and supporter of their mission. I was thrilled when Kate Perez (Executive Director @ Merivis) invited me to write about any topic for the Merivis blog. Well, I was transitioning to PayPal, so of course Salary negotiation was on top of my mind.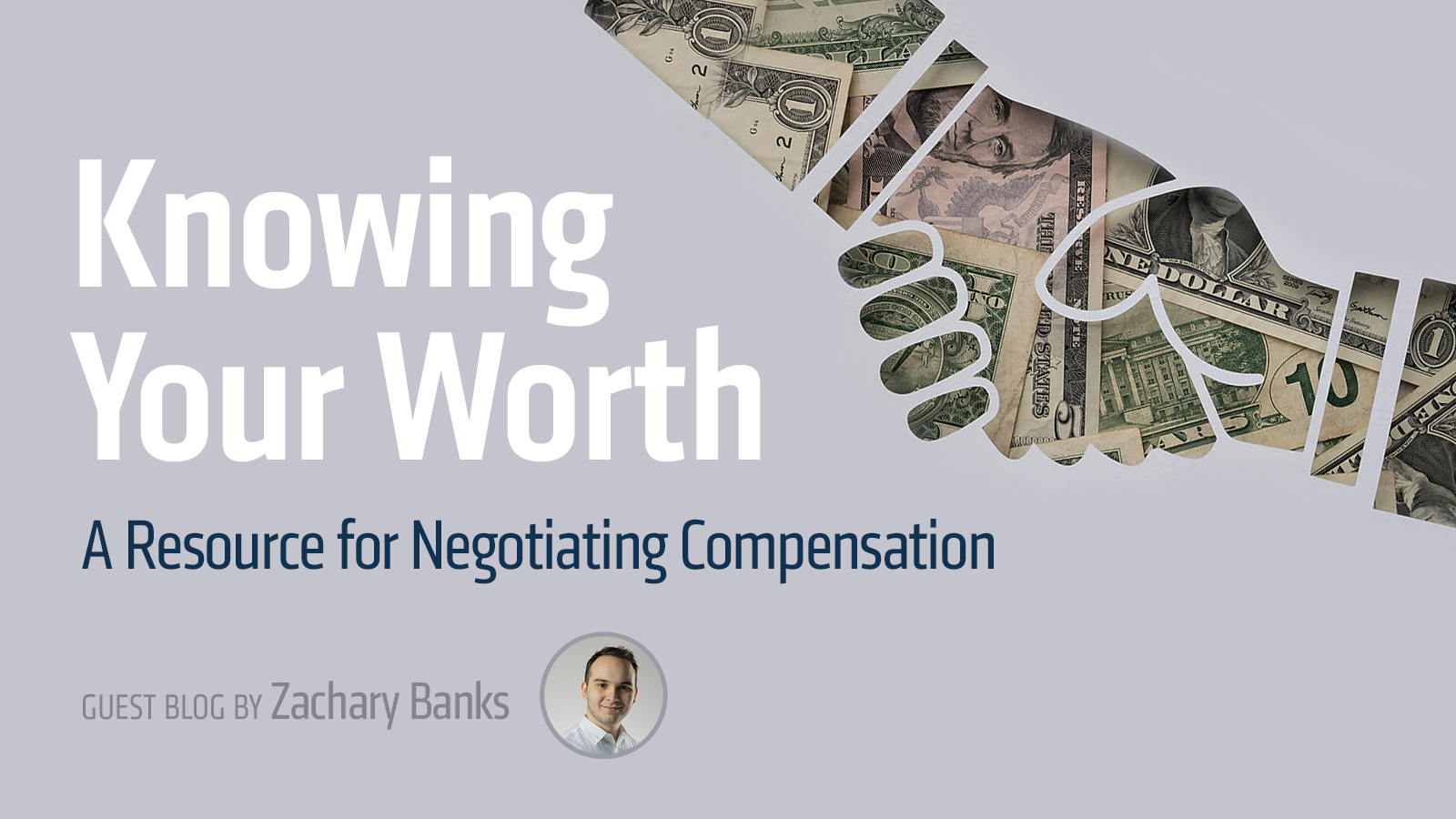 In 2021, I had the privilege of writing a blog, Knowing Your Worth: A resource for Negotiating Compensation, on the Merivis Blog. I can't believe this happened in 2021 as well. This has seemed like such a long year. I actually had a couple of folks bring up my Salary Survey and this blog at Dreamforce. Definitely give it a read if you have a moment to learn more about some of my thoughts on compensation negotiation.
Salary Survey
I've done this activity for 3 years now, and this was definitely the most ambitious year. With over 300 respondents, I would say that this is a pretty good turnout. As always, you can access the dataset and survey details on my Newsletter resources section of my blog.
What would I do differently? Get help. Prior in the year, a couple of folks in the Salesforce community reached out to me in the User group Leader Chat to help with the survey. You know, 2022 is the year I may just take them up on that. In reflection, it is a lot of work to put together a survey, promote it, and then build a dashboard about it. I learned so much from doing it, thus I continue to plan to do so time permitting.
Speaking of user groups, I still help run the Austin, TX Administrator Group as a leader. The pandemic has definitely been challenging, and Austin, TX attendees are definitely wanting to go back in person. That is, they want to go back in-person safely.
Together, Chris Robinson, myself, and Cindy Reeder hosted 9 Austin, TX Admin User Group meetings! Out of all of these 9, which was the most popular? Well, with 138 RSVPs and 68 attendees, that would easily need to be the DEMO JAM!!!!


During the DemoJam, we had four vendors battle it out to be the winner of the first Austin, TX Admin group DemoJam. By an overwhelming amount, ProtonText took the win. You had to be there to experience the event, so there aren't any video recordings. You can check out a few Austin, TX Admin User Group videos on my YouTube page here.
Austin is a large town. It is not uncommon for our user groups to run close to 100 people in person, at least pre-pandemic. With slack being a big craze in 2021, I wanted to create a space where all the user groups could message each other in more near-time than the success community. Thus, the Austin, TX slack was born!
I was able to get every user group in Austin, TX to join this, and we have our own little virtual community. Folks have begun planning happy hours, collaborating in DMs, asking for help in channels, and hearing for the latest updates. Are you in Austin, TX and want to collaborate with other Salesforce professionals? You can join the slack here.
Legends of Low Code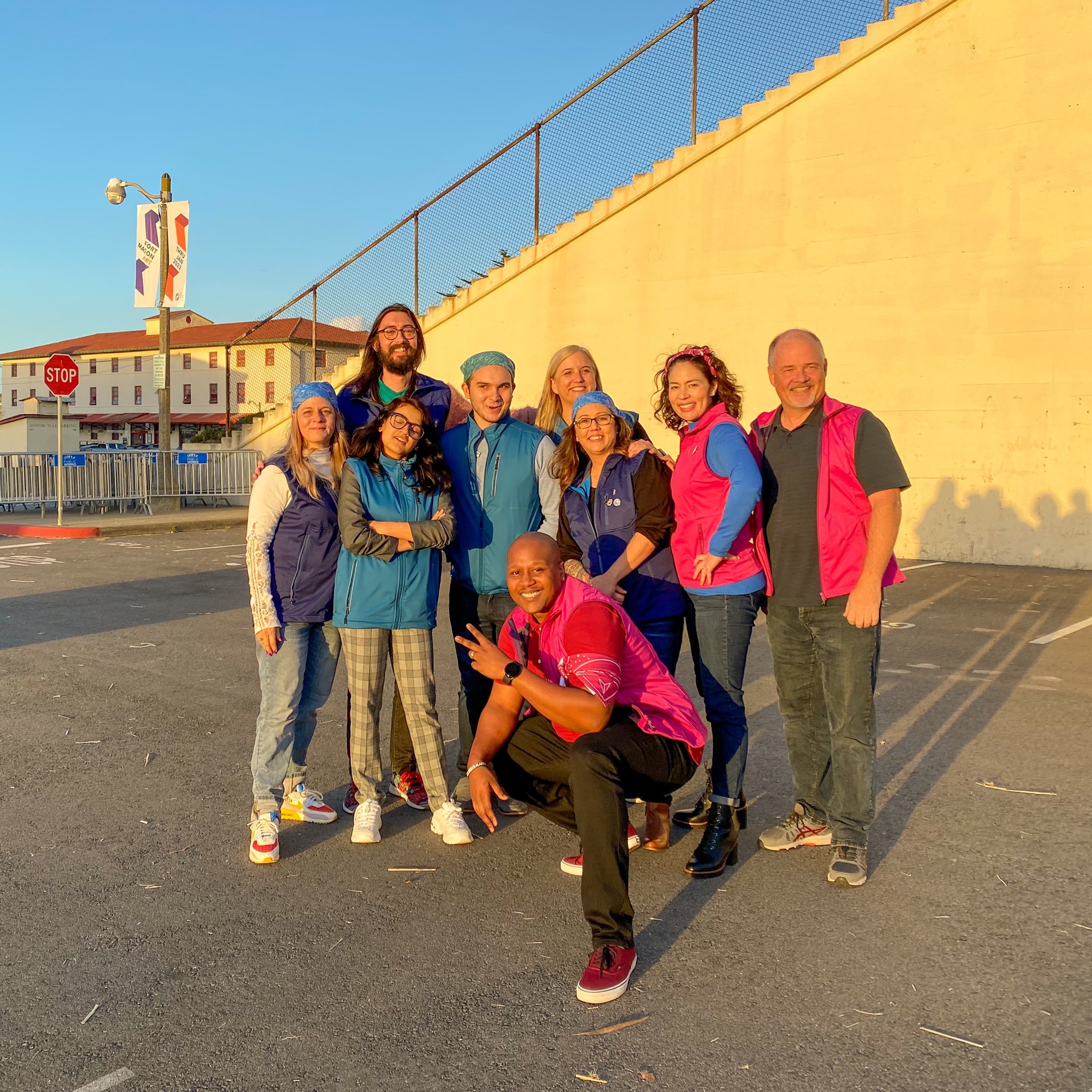 Y'all, this was so much fun! I got to participate in a Salesforce+ show, and a reality show at that! In this show, you will see three teams go head-to-head in a competition to build the best solution for a nonprofit. Are you going to be team quest, team adventure, or team odyssey?
100 days of Trailhead
I got featured on a pretty popular YouTube channel in the Salesforce space called 100 Days of Trailhead to talk about some pretty nifty technical tips inside of TableauCRM. Inside this video, I go over my Top 5 Tips for working inside of Einstein Analytics/TableauCRM.
I was later featured on their social media as one of their 100s of the month. Thank you for featuring me 100 days of Trailhead!
PayPal
In March 2021, I left the world of consulting and joined such an amazing company, PayPal! I join PayPal as a Product Manager in charge of such an important area, the Top of Funnel, of their Salesforce instance. My journey to join PayPal actually started in Oct 2020. The timing did not work out over the holidays, I got reengaged in January 2021, and the rest is history. I don't want to spend this very long blog post to talk about my first year at PayPal, but I just want to share the feeling that I had in one word when I joined: Excitement!

Dreamforce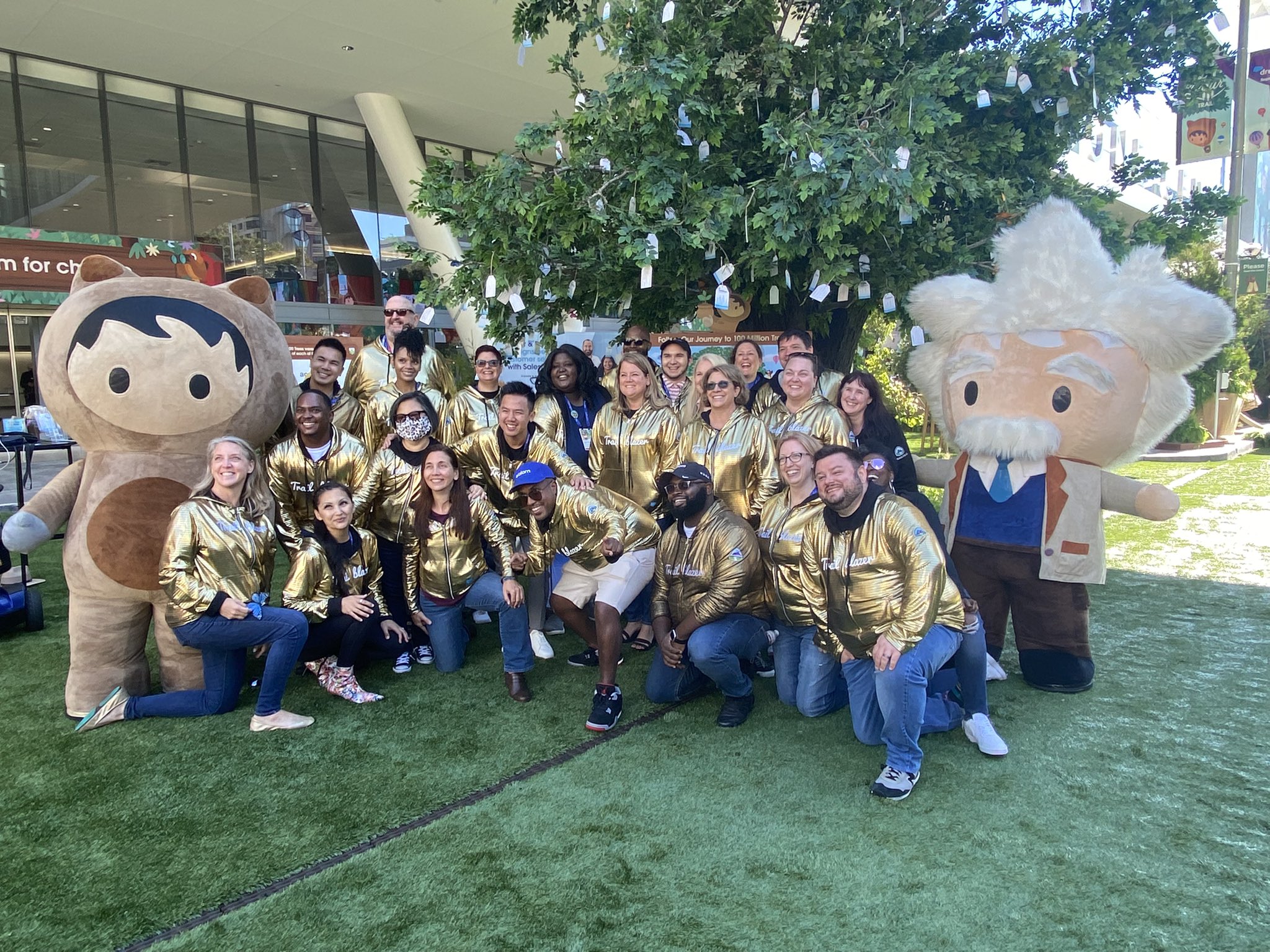 Mannnnnnn, Dreamforce actually happened this year, in-person, and safely! What more could I ask for to wrap up this year? Oh, wait, that was in September, and I still have four more months left of 2021? I vaguely knew about Legends of Low Code happening at this time, so you can not believe how difficult it was to keep my mouth shut about it during Dreamforce.
Anyways what were the highlights aside from the mingling? Well… There was Ruth…
And Ruth…
And Charlie…
And me breaking my DF21 Tote bag…
Okay, okay, again really a lot of the information in the architecture keynotes was key. For example, the Lucidchart updates that utilizes Salesforce branding is super awesome. I really just enjoyed being able to chat with people again in the community. It was so nice and intimate to be able to chat with so many people again, or meet new faces. I definitely can not wait for next year and hopefully, next year I can write it off as a job expense when corporate travel is approved again.
CGL Advisory Board
Since the summer, I've got to participate in the Community Group Leader(CGL) advisory board. I don't want to share too many details, but it is an honor to be able to participate in a program that will help shape the future of the CGL program, and definitely a highlight of 2021. I hope fellow CGLs can see some exciting changes soon.
I got to chat with my friend Jen Lee on a blog for Salesforce Admins. This was such a monumental moment for me! Not only did I have so much fun chatting with my friend, but this was also a big moment for me in my career. I often have said, Salesforce skills is what got me my first house in 2019, which is a big deal in itself growing up on Section 8. I got to show some of these very same TableauCRM and Salesforce skills in one awesome blog.
BAM – Be a Multiplier
I'm finding I need to take more photos of the stuff I do… I did a few BAM sessions this year in 2021. BAM stands for Be-A-Multiplier, which is where we essentially train people on Trailhead to learn Salesforce for free. Arguably, I'm so excited for when this program can go back to in-person, as I am definitely feeling the zoom fatigue.
Tableau Ambassador
Did I sign up to receive a theme song for myself in 2021? Not exactly, but that is exactly something I received as a Tableau Ambassador.
The Analytics Champions program was migrated on over to the Tableau Ambassador program in 2021. I mingle a lot with DataTribe folks, so they're always a great crowd to chat with. I get opportunities to provide feedback on the analytics product suite at Salesforce and get to chat with like minded people about all things data. Being a Salesforce professional, you can relate that this is a big portion of our job!
TikTok
I made a couple of TikTok videos this year, two of them got over 150k+ views, and one of them even got over 200k views! Learning something about going "Viral" in 2021 was something I did not plan for. Even if it wasn't a crazy amount of viralness in perspective of others hitting millions of views. There was a learning curve experienced with having a "Viral" tiktok. I learned some new skills in the app, some minor video editing, muting notifications, or not reading hateful comments.
Closing thoughts
Did you actually make it this far? Did you read the 16 or so highlights I have listed? If I had to summarize 2021 in one word, it would be this: Interesting. I wanted to say exciting, but I would say interesting more accurately describes 2021. I need to work on topics I want to write about for next year, and get better at this whole blogging thing. Anyways, thanks for reading, if you aren't subscribed make sure to join my email list for free resources (Such as that Salary dataset), and the occasional email on new blog posts.